Toddler Explorations Classes
Our toddler program philosophy recognizes children as competent learners and values their emotional, social and physical experiences. Inspired by the Reggio Emilia approach, the Explorations classes are centered around observation, free play and the wish to understand and appreciate each child's unique developmental achievements and challenges within the context of the toddler group. Family members or care-givers stay with children for the 60-minute toddler classes, which include about eight to ten toddlers each.
Our toddler teachers are caring and nurturing educators who understand early childhood development and learning and apply their knowledge of the Reggio philosophy in the creation of a lovely toddler environment full of potential discoveries for young children and their families.
We ask that children be at least 23 months of age to participate.
Beginning in October, 90 minute tours are offered most months through May. The tours give parents the opportunity to meet with the director, to ask questions and to see the classrooms and outdoor play area. An application may be submitted between October and Spring of the school year that precedes the school year for which you wish to apply. Preschool enrollment priority is given to currently enrolled preschool and toddler Explorations families.
Diversity, gender, and inclusion of children with special rights are other enrollment considerations as we work to fulfill our mission of being a diverse community of teachers and learners.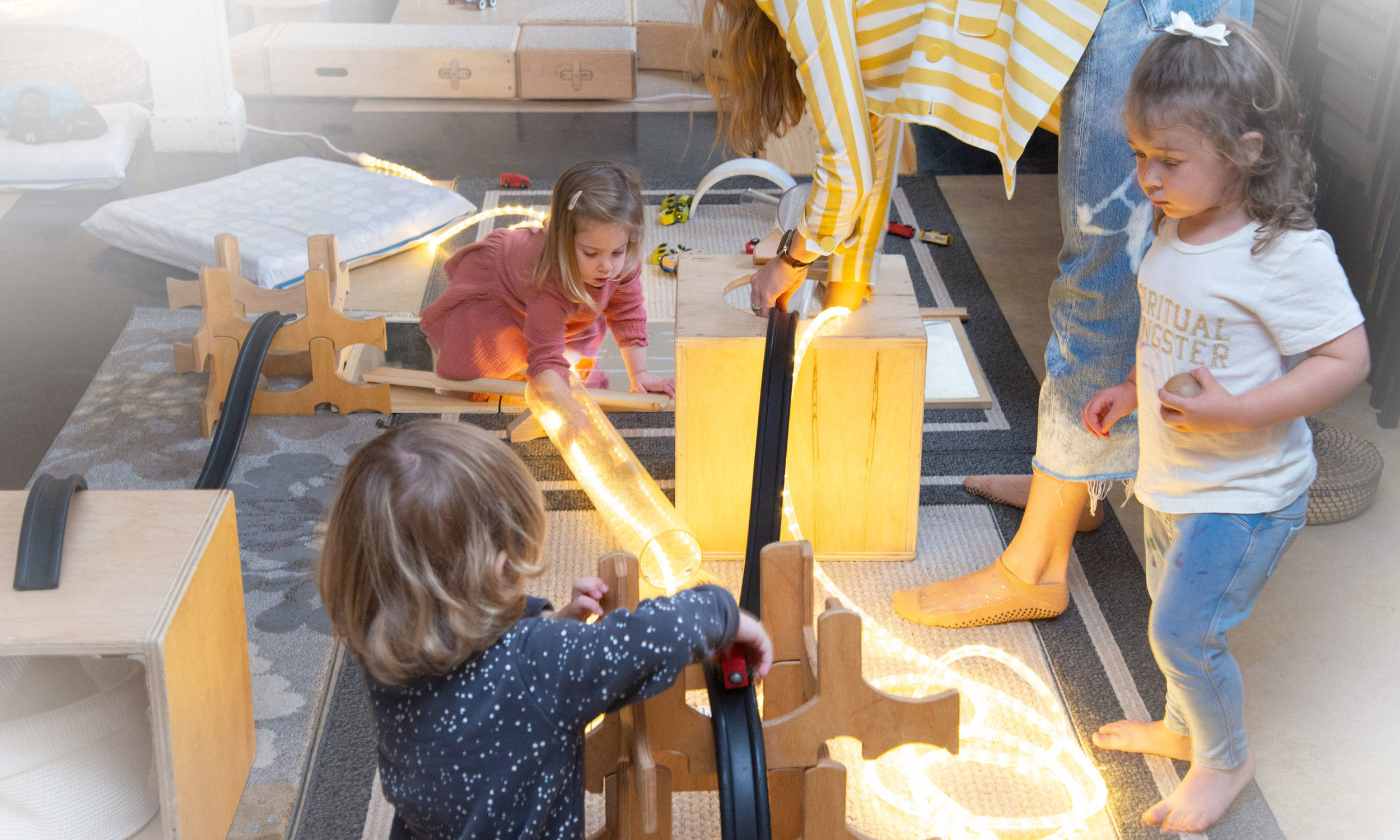 Notification of acceptance into our preschool program begins in February. We maintain a waiting list once all spaces appear to be filled for the fall. Palisades Preschool does not discriminate on the basis or race, religion or creed. We are committed to seeking a diverse student population including children from a variety of racial, ethnic, religious and socio-economic backgrounds. Children with special rights that we are able to accommodate within our program are welcome.